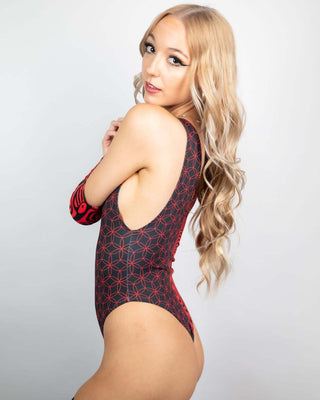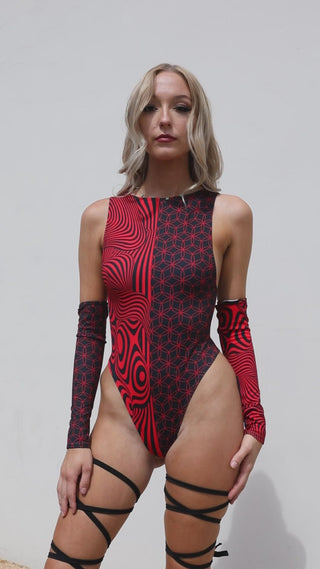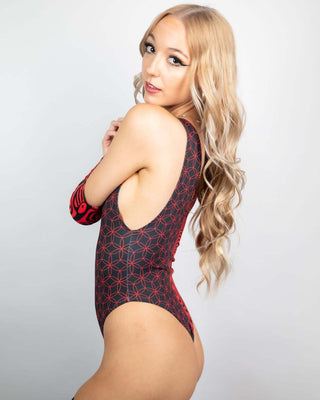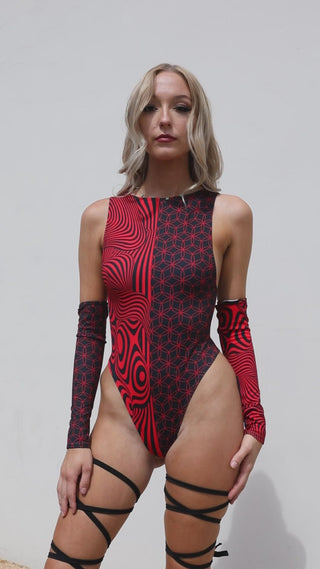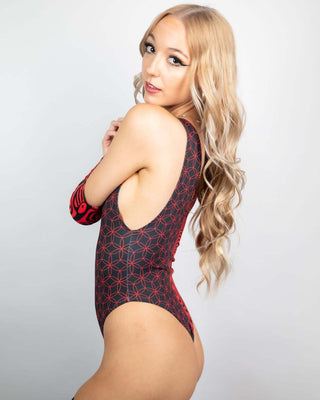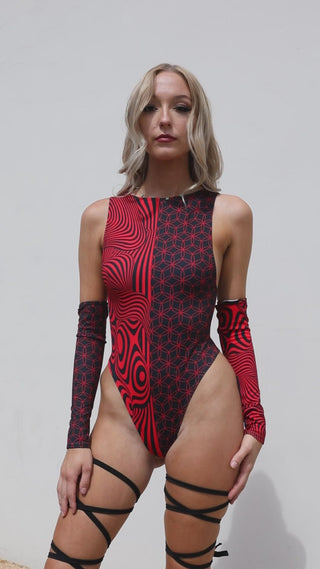 Duality Sideboob Bodysuit - Red
Size
X-Small
Small
Medium
Large
X-Large
XXL
1X
2X
Always the right fit with free exchanges!
At Freedom Rave Wear, we stand proudly behind the quality and durability of our products. That's why we're thrilled to offer our customers a Lifetime Warranty on every purchase. We're committed to ensuring that you can dance, party, and express yourself without any worries about your outfit.

What does the Lifetime Warranty Cover?

Our Lifetime Warranty covers all manufacturing defects in materials and workmanship when used in normal conditions and for the purpose intended. This includes problems like stitching coming undone, faulty zippers, broken straps, or fabric defects.

Please note that this does not cover damages caused by accidents, improper care, negligence, normal wear and tear, or the natural breakdown of colors and materials over extended time and use.

How does it Work?

If you discover a defect in one of our products, simply reach out to us with a detailed description of the issue and pictures showing the defect. Our dedicated customer service team will review your claim and guide you through the next steps.

If your claim is approved, we will either repair the item at no charge, exchange it for the same item (subject to availability), or offer you a product of equal value if the same product is not available.

Shipping

Please note that customers are responsible for all shipping charges related to warranty claims. We will cover the shipping cost for the replacement or repaired item back to you.

Exclusions & Limitations

This warranty only applies to products purchased directly from Freedom Rave Wear or an authorized dealer. Second-hand items, items bought through unauthorized resellers, or items used for commercial purposes are not covered.

Remember, our warranty is a testament to our confidence in the quality and durability of our products. We're here to ensure you have the best festival experience possible, from the moment you step into your Freedom Rave Wear gear, to the last beat of the music.

Enjoy the rave with peace of mind.

The Freedom Rave Wear Team
Introducing our Duality Sideboob Bodysuit in Red! Get ready to turn heads and unleash your inner rave goddess. This bodysuit is the epitome of edgy style, with its captivating split print design in black and white.

Made exclusively for those who dare to bare, our high neck bodysuit is crafted to showcase your sideboob flawlessly. But that's not all - we've taken sustainability to the next level. This stunner is made from 85% recycled PET polyester, so you can feel good about your fashion choices while looking fabulous.

Designed and manufactured with love in sunny San Diego, CA, this bodysuit is a true expression of individuality and creativity. And to top it all off, we offer a lifetime warranty and guarantee your satisfaction.

Get ready to rock the dance floor and make a statement like no other. Embrace your duality and unleash your inner fire with our Duality Sideboob Bodysuit. Shop now and be the envy of every festival-goer. 🖤
Great piece to create a whole outfit. Love the material as always
That's awesome to hear! Creating a complete festival outfit is all about expressing your unique style, and having versatile, quality pieces makes it so much more fun. The right materials can keep you comfortable and stylish throughout the event. If you ever need more festival fashion advice or have questions about our products, feel free to reach out. We're here to make sure your festival experience is as fantastic as it can be. Enjoy your next festival adventure! 🎉🎶🕺
Absolutely Perfect!
Wore this to Rezz and it was perfect! It fit super well and was super soft! I'm 5'3, 110lbs and got a size small.
Hey Cassidy! You look stunning! We're thrilled to hear that you had a perfect experience wearing FRW outfit to Rezz! Your description of the fit and comfort is greatly appreciated
Rezz Inspired
Absolutely perfect for my goth attire and it's perfect for Rezz shows. I'm 5'0 and 130 lbs and the small fit so well.
Super comfy and light material! Going to be great for FK
Super comfy and light material! Going to be great for FK