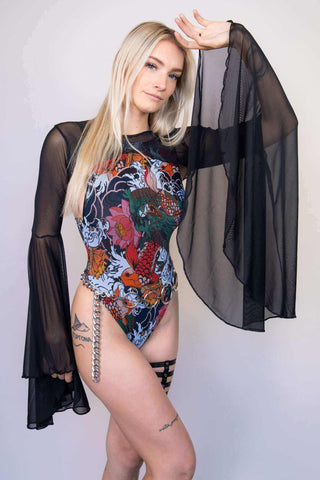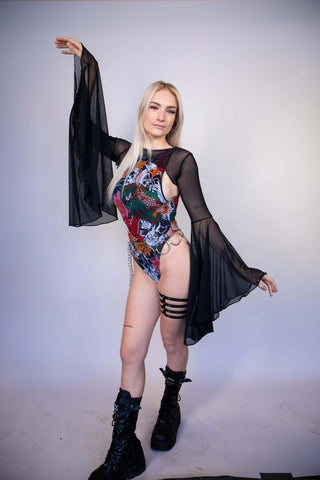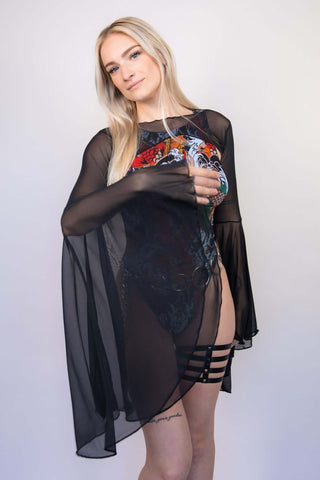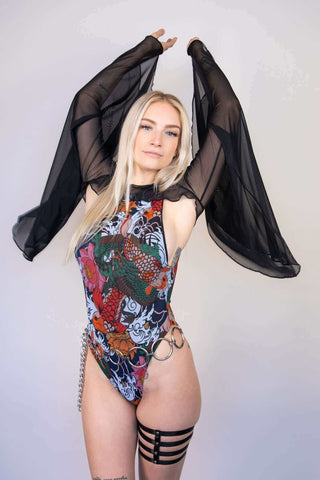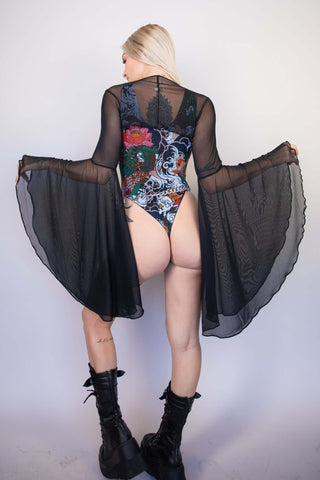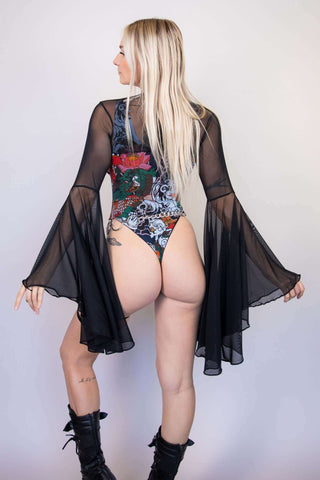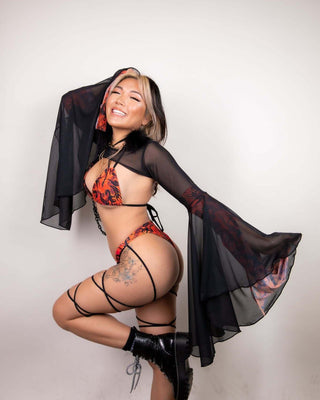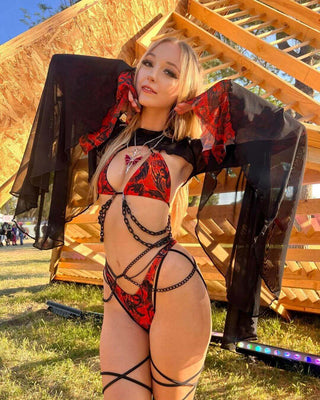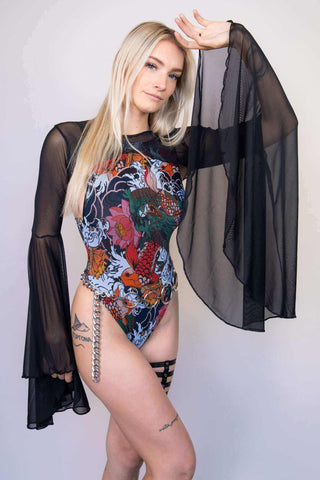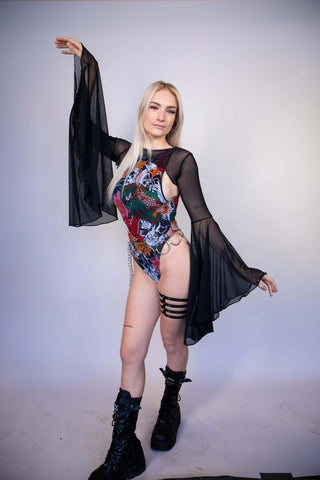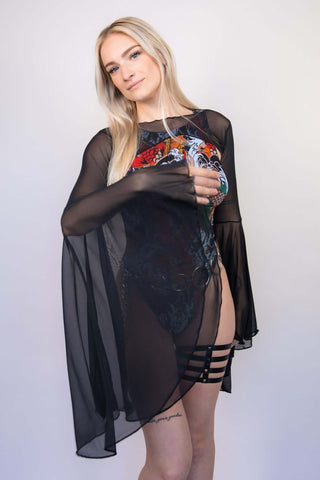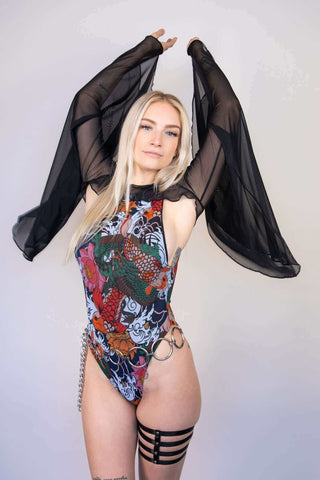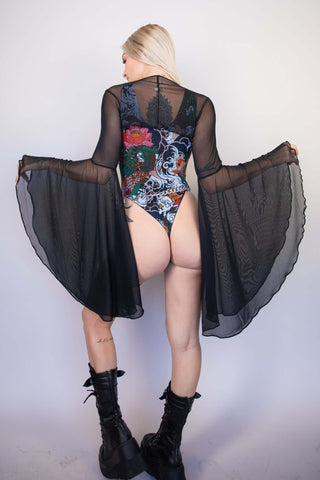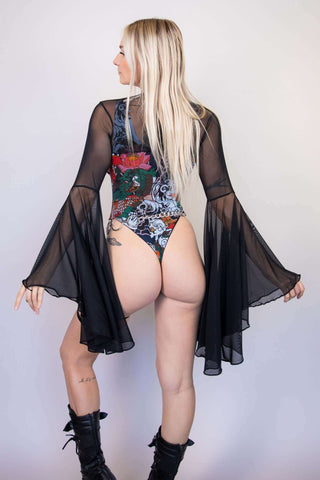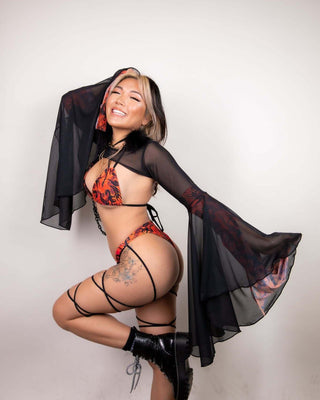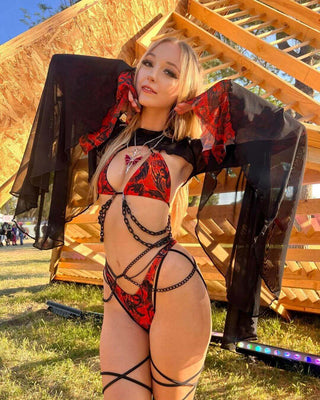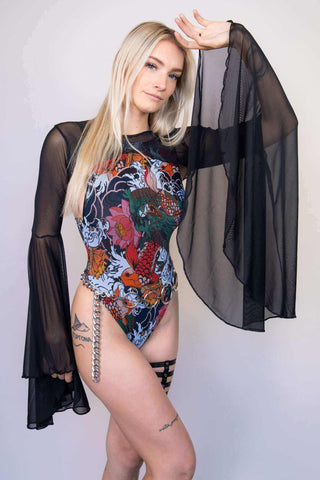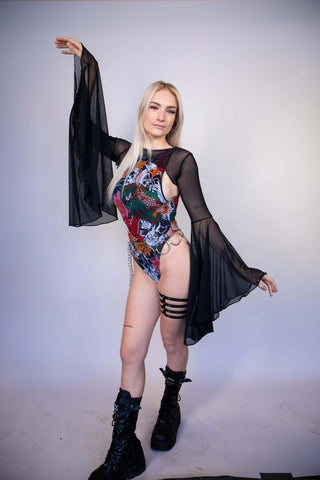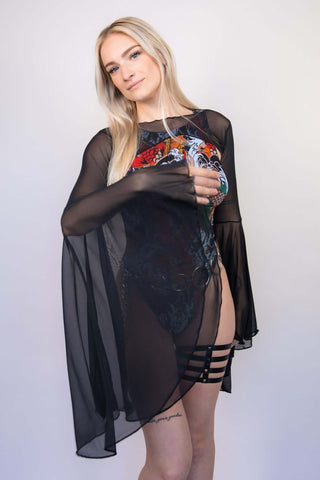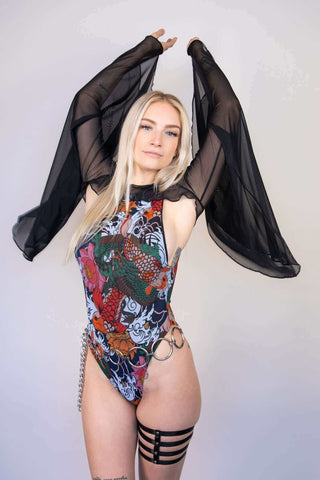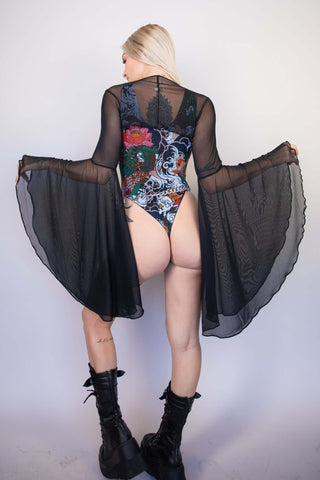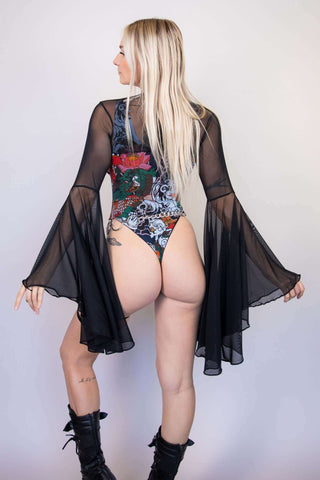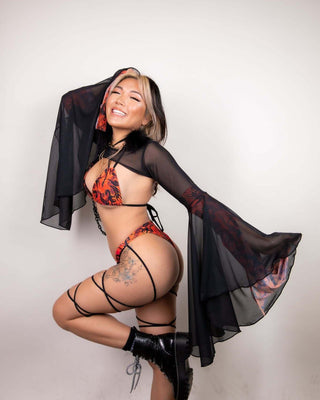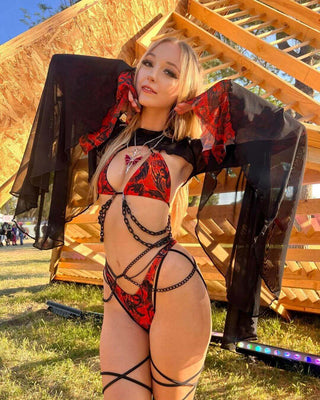 Black Mesh Bell Sleeves
Size
Small/Medium
Large/X-Large
XXL/1X
2X
All-Access Style Pass
$79.00
Yearly Membership
20% Off Welcome Bonus
20% Back in Store Credit
Free $15 Gift at Signup
Free Shipping
Exclusive Access
Claim your welcome gift
All options must be selected!
Always the right fit with free exchanges!
At Freedom Rave Wear, we stand proudly behind the quality and durability of our products. That's why we're thrilled to offer our customers a Lifetime Warranty on every purchase. We're committed to ensuring that you can dance, party, and express yourself without any worries about your outfit.

What does the Lifetime Warranty Cover?

Our Lifetime Warranty covers all manufacturing defects in materials and workmanship when used in normal conditions and for the purpose intended. This includes problems like stitching coming undone, faulty zippers, broken straps, or fabric defects.

Please note that this does not cover damages caused by accidents, improper care, negligence, normal wear and tear, or the natural breakdown of colors and materials over extended time and use.

How does it Work?

If you discover a defect in one of our products, simply reach out to us with a detailed description of the issue and pictures showing the defect. Our dedicated customer service team will review your claim and guide you through the next steps.

If your claim is approved, we will either repair the item at no charge, exchange it for the same item (subject to availability), or offer you a product of equal value if the same product is not available.

Shipping

Please note that customers are responsible for all shipping charges related to warranty claims. We will cover the shipping cost for the replacement or repaired item back to you.

Exclusions & Limitations

This warranty only applies to products purchased directly from Freedom Rave Wear or an authorized dealer. Second-hand items, items bought through unauthorized resellers, or items used for commercial purposes are not covered.

Remember, our warranty is a testament to our confidence in the quality and durability of our products. We're here to ensure you have the best festival experience possible, from the moment you step into your Freedom Rave Wear gear, to the last beat of the music.

Enjoy the rave with peace of mind.

The Freedom Rave Wear Team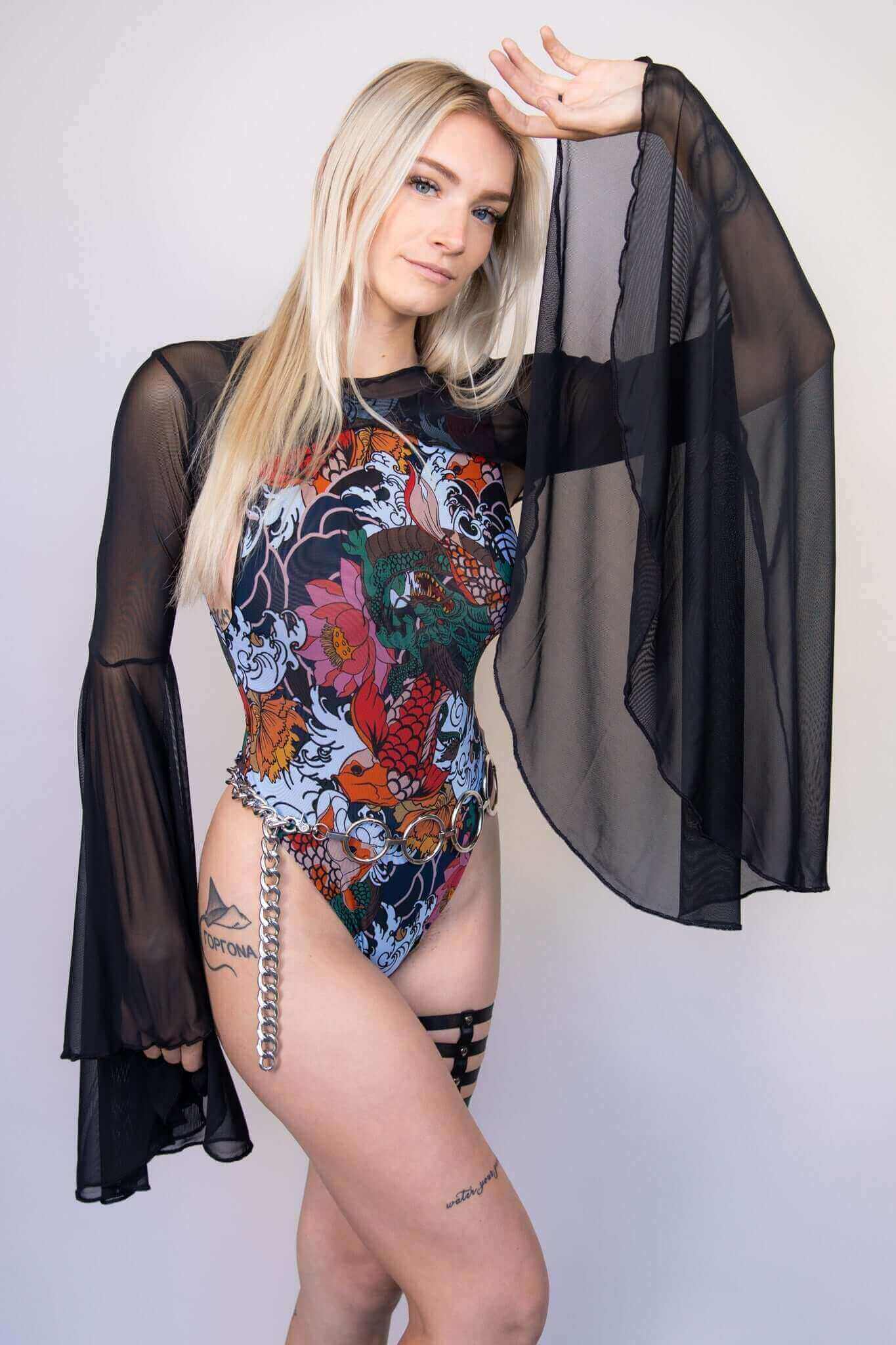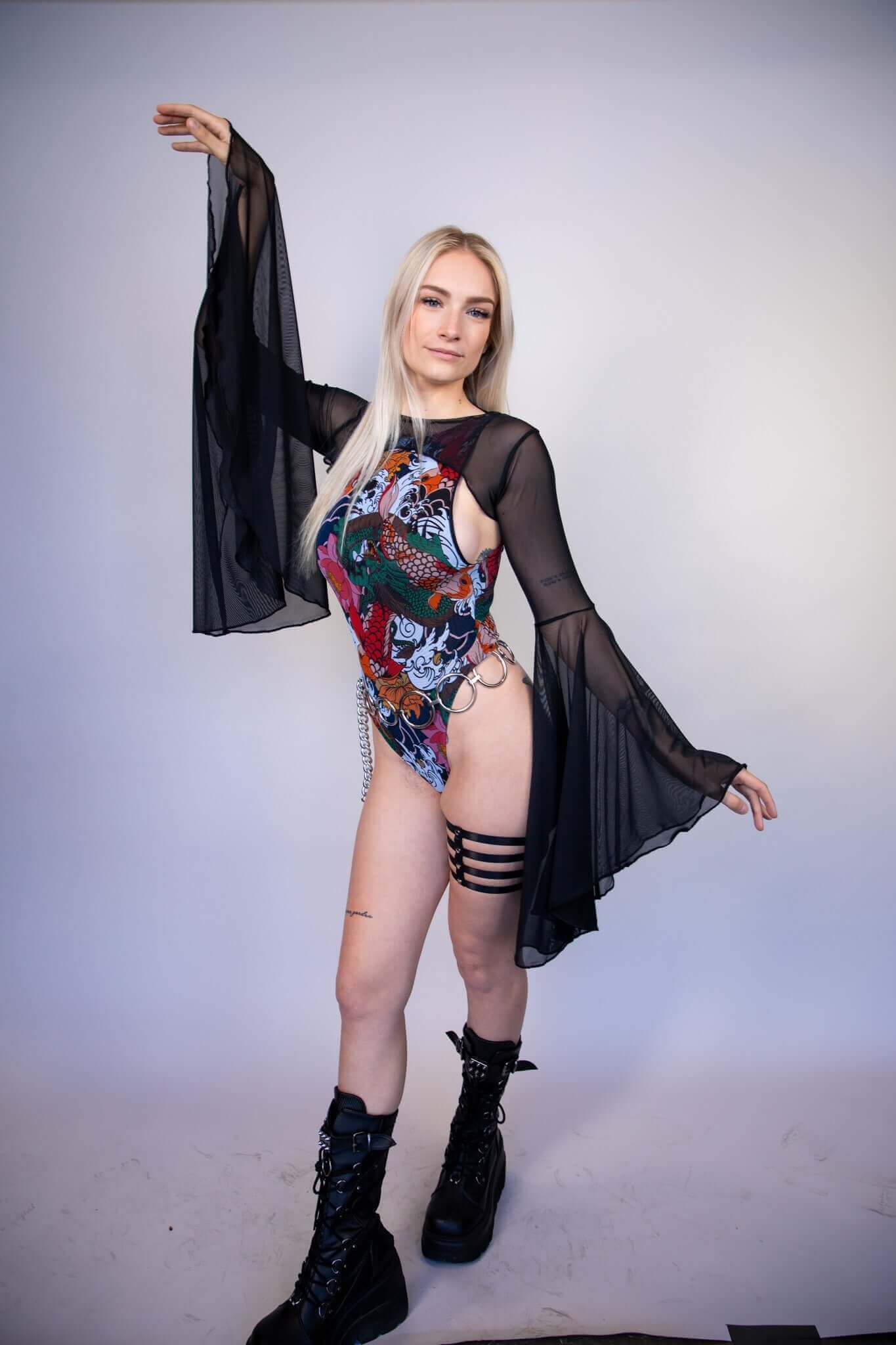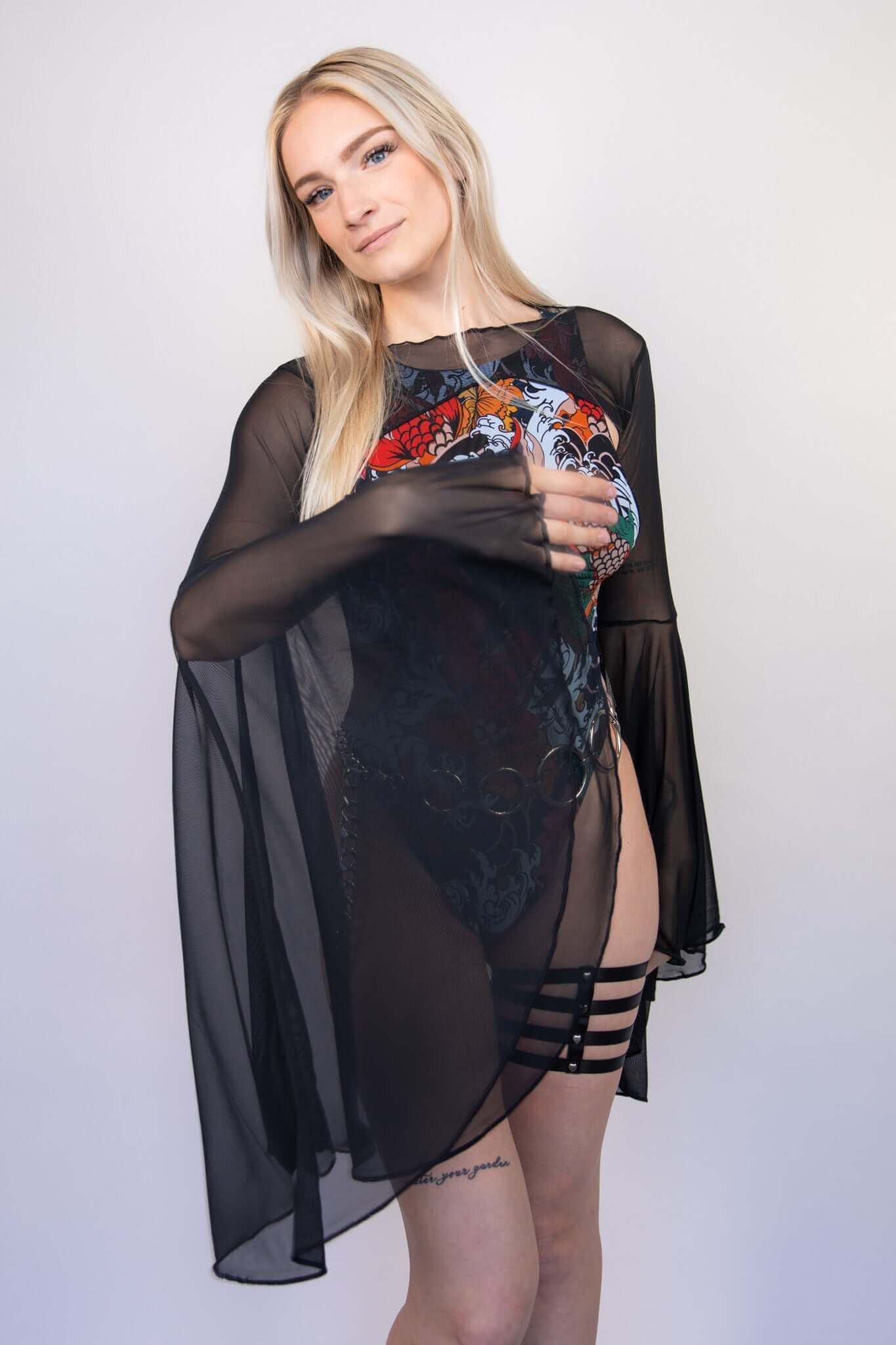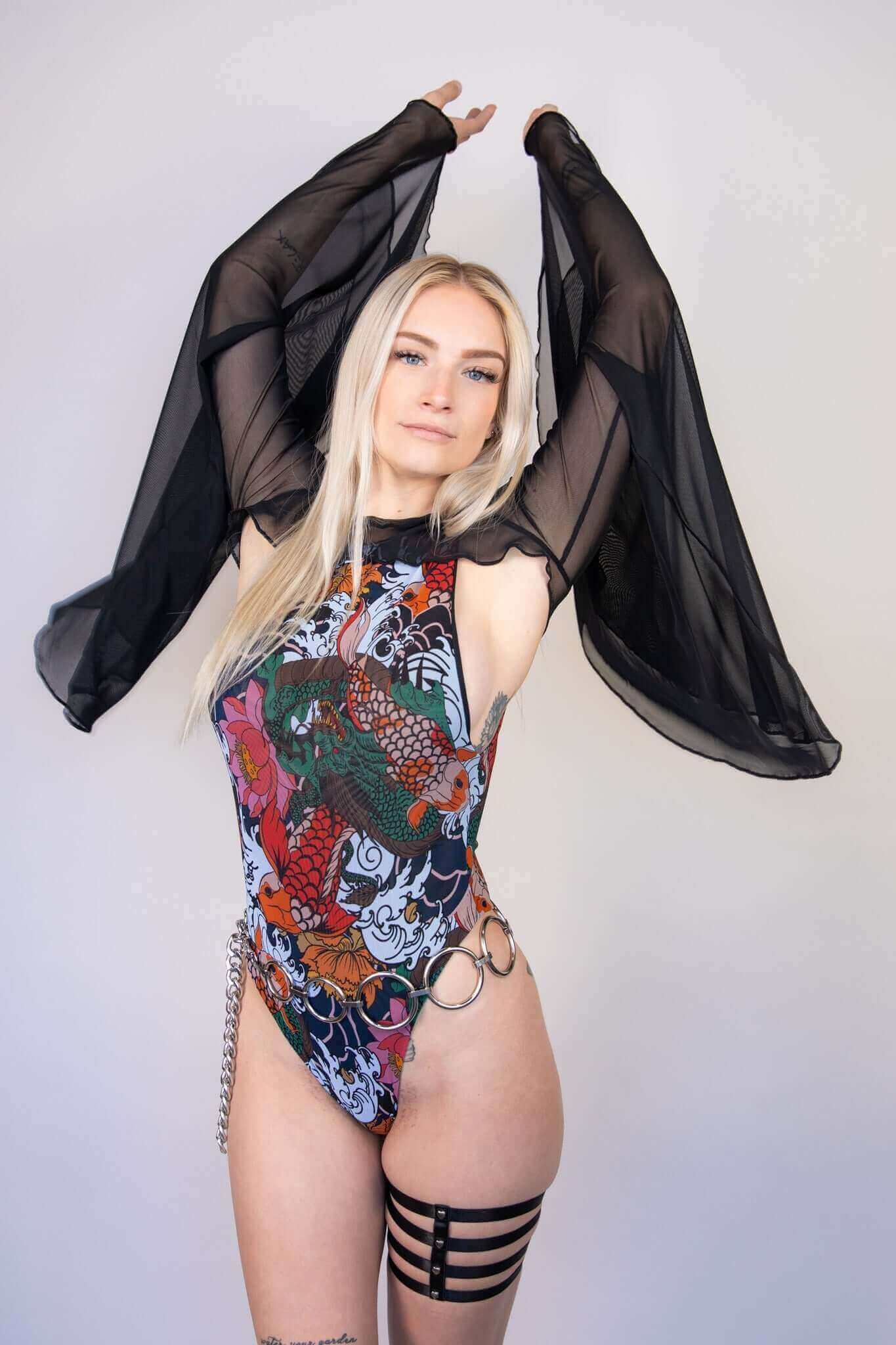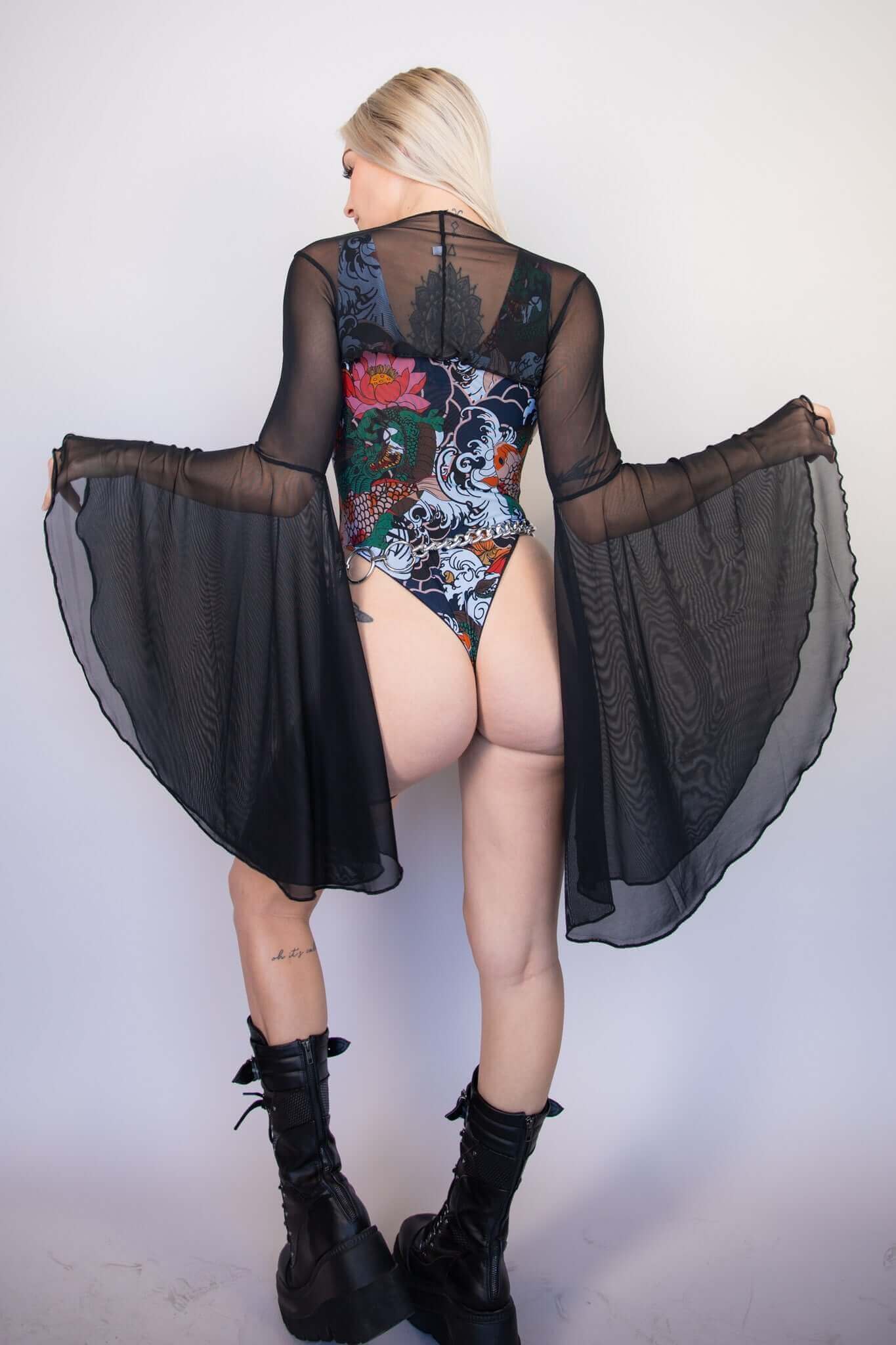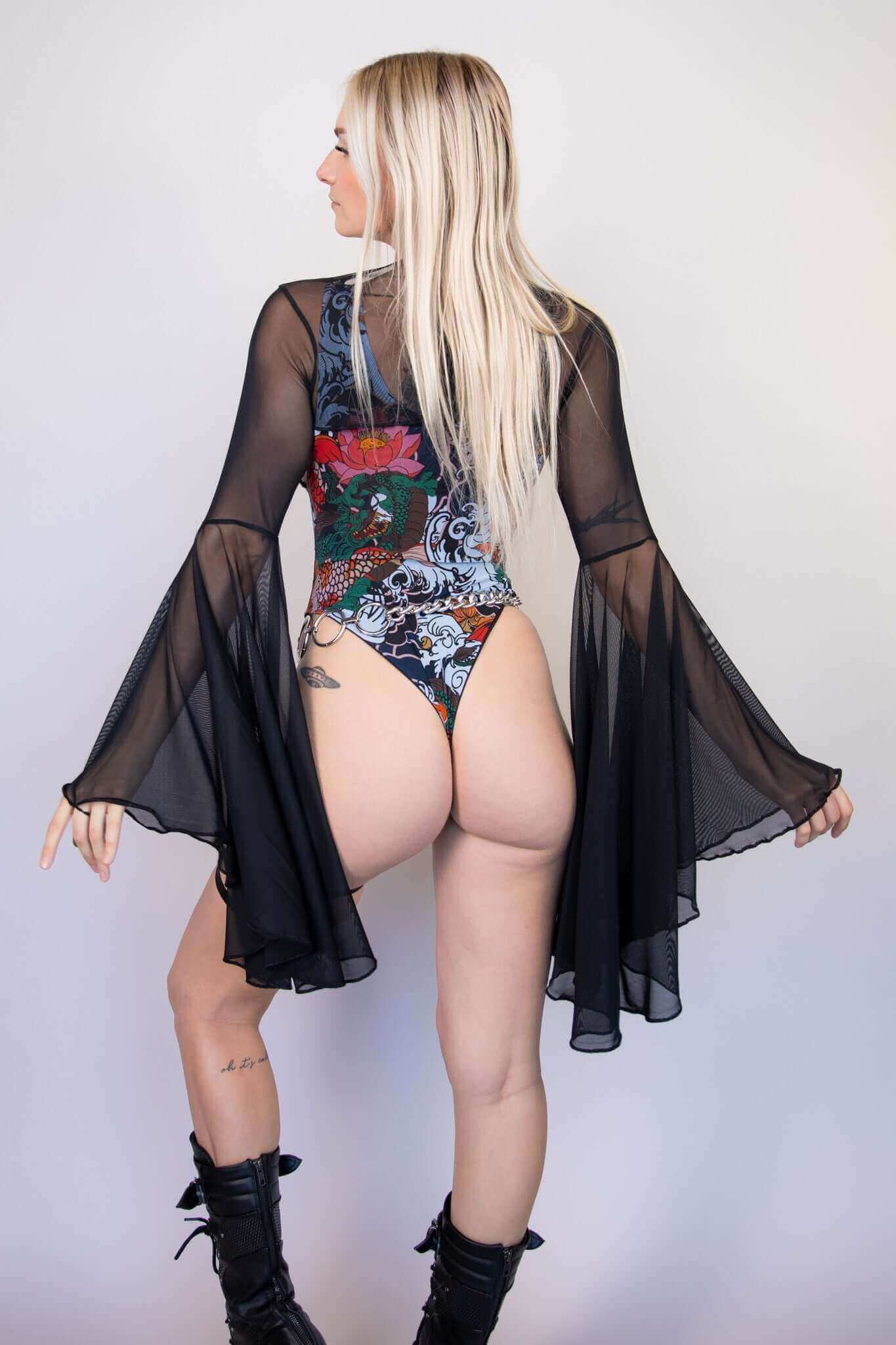 Add a touch of whimsical charm to your wardrobe with these Black Mesh Bell Sleeves! They're back to basics, sure, but with a magical flowy twist! Soft and stretchy, they feel like a dream. Forget playing it safe – unleash your inner fashionista with this mesh must-have! 💃
Product Details:

Back To Basics🖤
Magical Flowy Bell Sleeves
Soft and Stretchy

Black Mesh Material
Handmade in San Diego, CA


Satisfaction Guaranteed

Lifetime Warranty
*Selena is wearing a Small/Medium
Due to varying screen display settings, you may see some fabric images brighter or darker than the real fabric. So please consider that tolerance before ordering based on the website images.

I love these sleeves! Though I'm usually an xs/s and these sleeves are pretty tight at first for a s/m! But they are so versatile, lightweight, and comfortable.
Hi there ! We appreciate the kind words ! It's great to hear you're loving those sleeves! Festival accessories like these can really enhance your look and provide some extra flair. Thanks for sharing your experience and size tip for others. Have a fantastic time wearing them at your next event! 🎉🌈
That's fantastic to hear! We always strive to get our products to our customers as quickly as possible, so it's great to know that you've experienced fast delivery. Enjoy your new purchase, and if you have any questions or need further assistance, feel free to reach out. Happy wearing! 🚚💨🎉
My arms are one of my biggest insecurities because I've lost 100lbs so I have a lot of loose skin. I was feeling very self conscious about exposing my arms so that's when I decided to give this a try and oh my goodness! It fit so nicely, it doesn't make my arms feel restricted, the mesh fabric is smooth like butter, it's lightweight, and the biggest one of all is that they make me feel happy because you can't really see the loose skin and that helps me feel more confident at the same time! I ordered an XXL/1X only because I was unsure as to what size I should get because of my weight loss. I probably could've sized down but regardless, these mesh sleeves are so soft and beautiful! :)
So soft and flowy
I love my new bell sleeves. They are so soft, flowy, and amazing quality
Hey Bree!
We appreciate the love. We're glad to hear you love the bell sleeves. We always love providing you with quality items that help your inner light shine!
Keep On Raving ! <3
AMAZING
Everything you could possibly want. These are such soft mesh, they aren't heavy. They flow amazing when you move and they even cover my butt when I'm just standing still, say typing on my phone or holding a beverage!
Hey Sara! We appreciate your kind words. <3 We're so glad to hear you love the fit.
You look amazing ! Your vibrant personality shines through and you're honestly slaying. :-)
Stay Awesome!